Brady's Story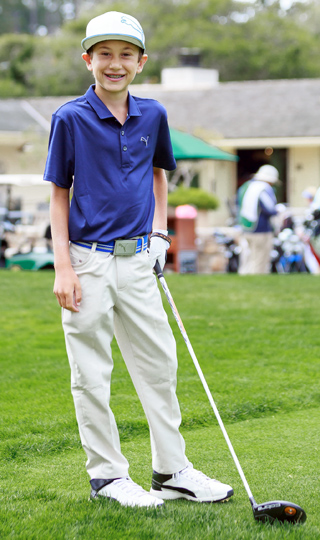 Brady was born in June 2005 with a congenital heart defect called tetralogy of fallot with pulmonary atresia. This is a complex heart defect that requires many surgeries and medical procedures throughout Brady's life.
Now fiften years old, Brady has already endured over a dozen cardiac catheterizations and 7 heart surgeries. His first surgery at two months old resulted in cardiac arrest and three days on life support. My husband and I watched our baby's life end as the doctors and nurses worked on trying to save Brady. When their efforts were unsuccessful, he was placed on ECMO, a life support system that took over the work of his heart and lungs. After three of the longest days of our lives, Brady fought his way back.
Part of Brady's heart defect involves the lack of a pulmonary valve. During the open-heart surgery at two months old, a conduit was put in his heart to serve as that missing valve. This conduit will not grow with Brady and he will need to face several open-heart surgeries to replace the valve as he outgrows it.
Brady's surgeon, Dr. John Mayer, is directly involved in the research and creation of a valve that will grow with the child. However, like all medical research, it takes money and that is where we are trying to help. As a parent, watching your child fight a battle of survival leaves you feeling very scared and very helpless. We want to help make a difference in our child's life and the lives of the many children who will benefit from this medical breakthrough. This new valve will eliminate many future high-risk surgeries.like the one that came so close to taking our child's life.
If you'd like to help make a difference for many, many children, you can donate by clicking the Donate link, or by visiting our Sponsorship page for other ways you can help.
Many thanks!
Marc & Kelly Weglowski
Top