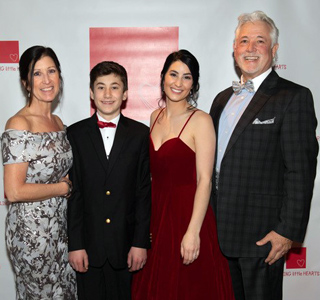 Thank you for supporting the
2020
Healing little Hearts

Gala & Auction!


Thank you to all who supported the 2020 Healing little Hearts Gala & Auction. The most successful Gala we've had was held in early March, only days before our world changed with the beginning of Covid.

With the support of many sponsors, donors, vendors and volunteers, we raised over $150,000 to support the lifesaving research at Boston Children's Hospital that will help in the fight against congenital heart defects. To date we have funded this research with nearly $1.2 million through your support and generosity!

THANK YOU to each and every one of you!

Though there are no plans for another Gala, check back for other future Healing little Hearts events. As always, donations are welcome through our website link and every penny will go directly to fund pediatric heart research at Boston Children's Hospital.

Again, THANK YOU!

Stay well and be safe,

Marc, Kelly, Jillian & Brady

*Be sure to check out the Gala photos! ... Coming Soon!
2020 Sponsors and Supporters
Top